!—Begin function formHandler(form){var URL = document.form.site.options[document.form.site.selectedIndex].value; window.location.href = URL;}// End -->
NEW BEGINNINGS NEWSLETTER ~ September 2012
  D I R E C T O R Y --- I N D E X

Labor Day
Free Newsletter Subscription
Donations
Advertising Opportunity
Favorite Internet Search
Love and Light

A Happier Life

Truisms / Submit Your Testimonial
Our Monthly Health Tip


A Fishin' Mission
Get Out of the Car
A New Life
Our Deepest Fear
Law of Attraction
Synchronicity
Living in the Moment
100% Raw Whole Food!
Cool Links
Partners in Charity
Go Back to Top
Subscribe to New Beginnings Newsletter, powered by Yahoo.Com -


send an email to: ZAP-eZINE-subscribe@yahoogroups.com


That contains in the subject and body of the message the word "SUBSCRIBE".


You may discuss whatever questions or ideas you may have regarding any form of


Energy Healing . . Whatever your hearts desire-Distributed monthly by Ivory Tower Institute

Go Back to Top
"Paramahansa Yogananda's gift to the world is to remind us of the intimacy we can have with the Divine which comes from a true 'God-realization.' "


-- Robert J. Wicks, Ph.D., Chairperson, Graduate Programs in Pastoral Counseling
Loyola College, Maryland

Go Back to Top

Go Back to Top

Go Back to Top

Go Back to Top
New Beginnings Newsletter celebrates the present moment, the only moment in which we can experience peace, love, laughter, happiness, fulfillment, spirit, & all other gifts of life.

Go Back to Top

Go Back to Top
Reflexology


IS
Based on the idea that specific points on the feet and hands correspond with organs and tissues throughout the body. With fingers and thumbs, the practitioner applies pressure to these points to treat a wide range of stress-related illnesses and ailments.

Go Back to Top
I used to feel sad when trees lost their leaves. Now I see it as a time of abundance and power. The trees drop their leaves because they have reached the pinnacle of their expression, and now they are willing to reach further. Autumn is a festival of casting off jewels and colors--and an unmistakable invitation to a new life.

As a career coach, I am often in the sacred role of helping someone lose their leaves. Clients usually outline their current situation, yet I am not drawn to the conditions they already know. I am in love with the brilliance and potential of the unknown. I am listening to the radical force that is so strong it's calling to them and shaking up their established existence. Always, I find myself in awe of the human spirit's unremitting need to shed limits and become even more alive.

Of course, it takes courage to let go of anything that has worked. Some of my clients are lawyers, therapists, or run their own companies. "I'm great at what I do," they confess. Yet in a sad undertone, I hear what they don't know how to say: I am not touching my greatness.

They come to me because it is their time for more. Sometimes, this expresses itself in seemingly negative guises: depression, layoff, boredom, or a frustrated longing to take their creativity or contribution into a new dimension. It's all the same. It's the hunger to grow, to express who you have become--and to keep becoming. It is not a loss to let go of something we've fulfilled. Sometimes, it's a loss to hold on.
"I need to be practical," my clients say, as though growing into everything they were meant to be would somehow be impractical. What they're really saying is, I want to stay comfortable. I want to stay within the parameters I know. I recognize myself in every single one of them. We are all desperate for our own magnitude, yet still clutching to decisions that diminish us.

It took years into my own journey to understand that I can never lose by daring to be more of myself. I first encountered this when I walked out of my law practice. I had an honors degree from Harvard Law School and I left everything (without money or a plan) to pursue my dream of writing. When I first left, I wanted to wait tables, serve nachos and fries, and wear hot pink lipstick and feather earrings instead of a designer charcoal-gray suit. I wanted off the merry-go-round of ambition I knew. I yearned for adventure. "You can't do that," shrieked my ego in terror. "You have a law degree from Harvard Law School." Yet one night I scrawled in my journal a clarity that set me free: "I went to law school to increase my opportunities in life, not to limit them." Success is useless when it stops you from living.

I needed the freedom to taste all of life, and that meant I didn't want one identity or role defining me for the rest of my life. I wanted to explore new choices, chase my love and creativity, and discover what life could call forth from me now. I couldn't have said it then, but I can now. That willingness to step down from the pedestal allowed me to dare and live a bigger, truer life.

My clients want to hold on to what they know because they fear the unknown. My job is to help them trust that the unknown is not empty, but teeming with energy, possibilities, and expansion.



(Continued on page 12)

Go Back to Top

Go Back to Top

&nbsp: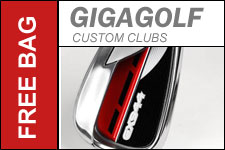 Click on Banner for Access to Product

Go Back to Top

Go Back to Top

Go Back to Top

Click on banner to access Products

Go Back to Top

Go Back to Top
(CONTINUED FROM PAGE 16)


When we worry, when we are anxious or in fear we are living in the future. What does that mean? It means that we are looking ahead to events that may or may not happen. We are exploring the possibilities of what MIGHT occur, but the truth is, it is not our reality in that moment.

For example, when we worry about getting laid off or if we will have enough money to pay our bills, our energy is projected into the future. Unfortunately, the future many of us see is full of doom and gloom. We get caught in a web of fear that shuts us down emotionally and energetically until there is no light at the end of the tunnel. In the end, we end up running around like a chicken with its head cut off.

Taking this a step further and bringing in the laws of attraction, this is also what we are inadvertently creating for ourselves. Instead of projecting love, light and hope of a bright tomorrow, we are sending out messages of lack and desperation. OOPS.

In addition, we are existing in a fantasy world, a world of our own creation and not in reality.
When we live in the now, our thoughts, beliefs and emotions are centered in the moment. Instead of working and wondering what is going to happen, we shift our focus on where we are at that time - in that moment. If you worry that you might get laid off, remind yourself of your reality - you have a job. Experience gratitude for that reality. If you fear you might not have enough money to pay the bills, ask yourself, can I pay my bill today or at least this month?

On any issue that might come up, stop and ask yourself - is this my reality, my truth, today, in this moment. If the answer is no, let yourself begin to recognize that those feelings of doubt, fear, loss, anxiety or whatever the feeling may be is actually something you have made up, created in your own mind. A fantasy, an illusion.
If on the other hand you are in a situation where you have lost your job or can't pay the bills, then ask yourself, what can I do today or even now, to change, fix or heal it.

Remember, we have already learned how to move through tough challenges that have crossed our paths. In those instances when it felt as if our lives were falling apart around us, we took a deep breath, accepted our life as it was and took steps to resolve the issue. We discovered how truly strong and resilient we were in those times and after all was said and done, we found out that we would survive, no matter how hard it seemed it would be as the drama played itself out. Now, however, instead of working on external pressures; the focus has shifted inside where we are dealing with our own core issues and beliefs. And while it may be hard, at the same time, we are healing and clearing aspects of ourselves.

So if you find yourself surrounded by worry, fear, dread and doom and gloom, remind yourself of what your true reality is. If you are unsure of where to go or which way to turn, stop, take a deep breath and ask yourself, what can I do now, today, in this moment to move my life ahead?

Then, and maybe one of the most important pieces of this process is, take action - do it! God, spirit, the universe will always provide us with an idea or direction to take. When an idea or an insight comes, don't wait. Follow the guidance you are receiving - regardless of how weird, silly or time consuming it may seem.

As they say, God helps those who help themselves. Praying, begging, hoping, wishing, dreaming and whining are not the solution to the problem. It is through our actions that things happen, that changes occur and miracles are created.


So everyone, take a deep breath and be in the now!

Go Back to Top

Go Back to Top



---
10% of Profits from the AFFILIATE PARTNERS DONATED TO CHARITY
---
If you have questions about our products or need information
about Reiki, do not hesitate to contact us via email. Be sure and
check back regularly by bookmarking this page

- - New Affliate Partnerships added regularly!
Listed Alphabetically
Check back for updates . . .
---
AFFILIATE PARTNERS (Partial List)
&nbsp To *ENTER* our Store and start shopping, simply Click Here -- have FUN!
---
OFFICE DEPOT - we are sure you will find everything on your list at great everyday low prices.
---
---
---
---
---
---
---
---
---
---
---
Classic Fresh Baked Goodies!
---
Welcome to our World...a world of luxury, value and trust.
---
Not only can you find all your winter needs at drugstore.com....
you can also get a wonderful free gift for shopping with us!
---
Access to better living for home & family.
---
---
---
---
---
Gift Baskets for ANY occassion!
---
---
---
---
---
---
---
---
---
---
---
---
Privileged world of highly satisfying jewelry shopping without any expensive showrooms or other overhead costs, offering custom-crafted, personalized jewelry designs at prices that you will find hard to believe!
---
---
---
---
OFFICE DEPOT - we are sure you will find everything on your list at great everyday low prices.
---
---
---
---
---
---
---
---
---
---
---
---
---
---
---
---
---
MANY MORE TO COME . . . Come back often to find *NEW* items on this page!!!

&nbsp To *ENTER* our Store and start shopping, simply Click Here -- have FUN!

Thanks for viewing and thanks for helping
the American Red Cross with your purchases!
---
---
---